Do you know Brand Profile of FERRERO ROCHER ?
AMC
www.coolingtunnelsystem.com
2015-06-25 15:35:46
Do you know Brand Profile of FERRERO ROCHER  ?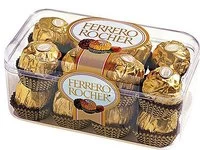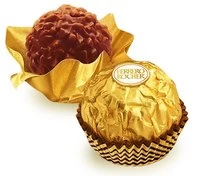 AMC big family is best fan of FERRERO ROCHER for 12 years in producing chocolate cooling tunnel,chocolate machine.
In 1946, World War II had just ended, the supply shortage of cocoa, Ferrero founder Pietro Ferrero replaced with locally produced cocoa hazelnut, invented a new dessert "Pasta Gianduja". It is this invention that brought us today's Ferrero.
"Pasta Gianduja" is Nutella predecessor. Pasta means "dough", Gianduja is a well-known local carnival figures. In fact, this dessert is a solid hazelnut sticks, foil packaging, when eating with a knife and cut into slices.
This product has been improved after the "hazelnut butter", named "Supercrema Gianduja", in Chinese means "to smear the Gianduja". As the name suggests, hazelnut sauce texture softer and therefore more easy to apply open, like, like peanut butter.
This hazel jam is cheap, when the price of one kilogram of chocolate hazel jam one kilogram six times, so most people are able to enjoy its taste. Hazel jam quickly became hot-selling products, and soon, the local shops introduced a new service: You can take a piece of bread to the store, the store will give you a coat hazel jam. This service has been warmly welcomed by children.
In 1964, Ferrero order to enter the wider European market, so different European languages ??to create a word "Nutella", Chinese translated as "Nutella." Where representatives Nut hazelnut (hazelnut in English as "hazelnut", can be omitted as a "nut"; German is "nuss"); "ella" from the Italian suffix, meaning "sweet." The new term would allow people to know the names of the taste of raw materials and products, but also implies that originating from Italy.

Ferrero order to ensure product recipe, Michelle developed a very strict rules - Ferrero never held a news conference, also does not allow reporters to interview factory.

AMC is adhering to honesty, respect, openness and innovation. We committed to be the leading manufacturer of industrial automation in China, and a world class supplier of cooling tunnel system.