AMC feel so happy when hear FIFA president Sepp Blatter announced that FIFA resign.
AMC
www.coolingtunnelsystem.com
2015-06-04 15:49:22
AMC Feel so happy when hear Sepp Blatter resign
If the Sepp Blatter is cool down from a hot temperature to normanl,as our cooling tunnel can cooling 100degree to 25degree.so he won't be resign.
Here is the orignal news:
International Football Federation (FIFA) president Sepp Blatter (Sepp Blatter) today announced to resign, along with the Chairman of the election, expected next FIFA will have a series of large earthquakes, including the 2022 World Cup if they would be held in Qatar, most outside attention.
After Blatter to resign, then the emergence of 2018 and 2022 World Cup host country should re-vote of noise. But from the time course of 2018 it has been quite close, then changed hands high degree of difficulty, plus Putin took a tough stance, 2018 World Cup change should not take place in Russia.
In contrast, the 2022 World Cup in Qatar hosted really, there are more variables. In particular, as FIFA scandal investigation progress, if confirmed by future Qatar World Cup bid in the process of obtaining bribes, tickets and other violations, Qatar does not want to hand over the right to host immune.
Of course, the future is a key figure in the new FIFA chairman. The recently announced investment in the campaign include Prince of Jordan Ali and member of the European Football Association president Michel Martini, but the real strength of Asian football to send people is Prince Ahmed of Kuwait (Sheikh Ahmed Al-Fahad Al-Ahmed Al-Sabah of Kuwait), he is the current Chairman of the OCA, also FIFA Executive Committee, if he chooses to invest FIFA President of the campaign, he will jump at once the most powerful candidate.
"Usatoday" reports, regardless of whether Prince Ahmed put the election, his intentions are important. Given his background, if forced to hand Qatar 2022 World Cup bid, Prince Ahmed might tend to support other Middle Eastern countries to be held, such as the United Arab Emirates.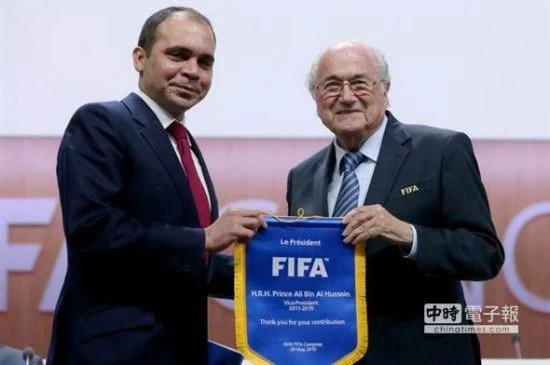 If the World Cup can not be held in the Middle East, Prince Ahmed might find a way to at least leave it in Asia, the state may take over, including Japan or Australia.
AMC compmay support FIFA in furtur to hold the 2022 in Australia.because we can sell cooling tunnel and find many of clients there and go there in live watch the world cup.